.. or just some of the reasons why SOTA is so much fun!
On Wednesday evening, having finished work early, I grabbed my gear and ducked out for a quick Activation on Mt Gawler.
given it was still reasonably early, and even though the WSPR maps didn't indicate an EU path, I gave a shout on 20M for a little while – There were a couple in there, but only managed to complete a contact with Don, G0RQL – for the 8th time from this summit.
Yet again, this summit surprised me – as when we were setting up, about 20 feet away in the scrub there was a Kangaroo just sitting there watching.  I didn't have anything other than the camera in my phone and I could not even see the kangaroo in the pictures I took.
It just kept grazing on the grass and keeping an eye on us for nearly an hour before it moved off, all the while working several VK stations on 40M, and a repeat contact when I gave a call on 30M.
As we were packing up, with the sun starting to set, we moved a little bit over the road towards the sunset – which was spectacular, and lo and behold, there were a couple of Emu's wandering around in the Paddock amongst the Alpacas.  One of then decided to check us out and came right up to the fence to check us out!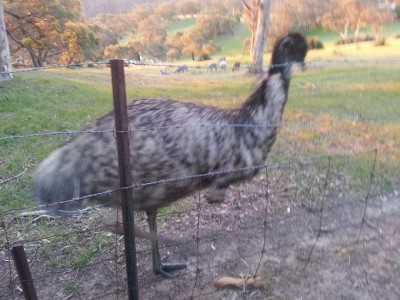 I did grab a few pictures with my phone, but none of them were much good – But still thought I would share 1.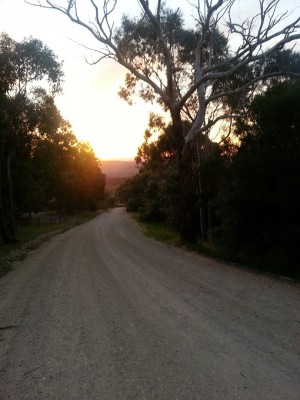 And of course, the Sunset was not too bad either!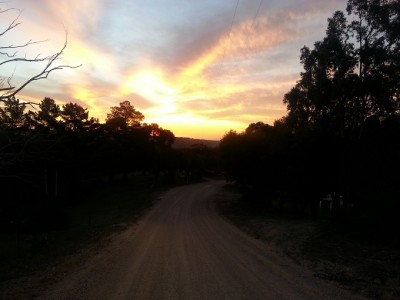 And it did get better just as the sun hit the horizon.
Yeah, only a handful of contacts, but still one of the most enjoyable activation's none the less.